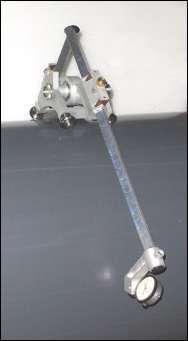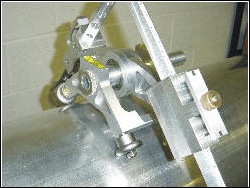 Roll Skater - 8" to 32" Size Range - Saddle Micrometer
The Roll Skater is the worlds most economical roll caliper. Often called Saddle Mic, Saddle Micrometer or Roll Gage, these machines measure the diameter variation of mills rolls with astounding precision.
Our simple version is outfitted with a manual dial indicator for use by operators measuring freshly ground or worn rolls in the steel, aluminum, paper, other non-ferrous and non-woven industries.


Roll Caliper Size Ranges

Small - 8" to 32" (200 to 800mm)
Medium - 8" to 40" (200 to 1000mm)
Large - 16" to 64" (400 to 1600mm)
Key Benefits

Excellent Pricing - Please request a price list
Precise Measurement
Quick Deliveries